Films and

Tints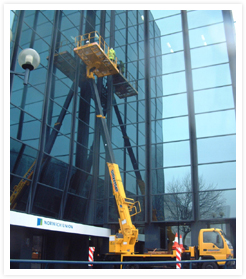 With Films and Tints glass can be given specific properties without it having to go through the usual processes necessary to achieve the desired effect. The result is the same however it is achieved at a fraction of the price.
Films
There are a variety of different films that can be applied to glass. These films are displayed below:
Frosted window film
Ideal for privacy or to conceal your valuables from prying eyes, it is the contemporary alternative to net curtains and blinds, and one of the most popular films with our Clients.
Mirror privacy window film
This product is for daytime privacy. It has a reflective mirror finish when looking in from the outside but still allows you to see out from the inside.
Decorative window film
Film does not always have to be for privacy, it can also be used in a decorative manner. For more details on the patterns or designs available then please contact us.
Solar control window tint
Solar film is ideal to ward off the heat and glare from the sun, making for a better work environment, as well as helping you save on your air conditioning costs.
Safety window film
This film is completely clear and is applied to glass to render it shatter resistant. This film is ideal in high usage areas or to upgrade non safety glass to health and safety standards. For details of these standards, see our section on Safety Glass.
This is a select list of films that we can offer and is by no means exhaustive. If there is a particular film or effect that you are looking for that isn't mentioned then contact a member of our staff and they will be able to help you further.
Tints
Tints are largely used for privacy, but mainly they are used as a means of reducing the sun's glare and UV rays. Tints provide a far higher UV protection than films and again can be used in decorative ways or as part of a room or building's design. Tinted windows are available in different grades of darkness and in almost any colour. If you need any assistance with a particular enquiry regarding the colour or darkness of a tint, then please contact us.